Anyone who travels through Arizona on Interstate 40 has to stop by Seligman to see all the funky Route 66 stuff. No, we didn't eat at the Roadkill Cafe. Across the street we've discovered a very nice diner named Westside Lilo's. They do have a few interesting, stuffed animals on display.
Humphrey's Peak stands on San Fransisco Mountain in Peaks Wilderness about 11 miles from Flagstaff. We could actually see it before we got to Seligman which is 67 miles from Flagstaff! BTW, the name was given in honor of General Andrew A. Humphreys, a Civil War U.S. Officer who later headed the US Army Corps of Engineers. TMI?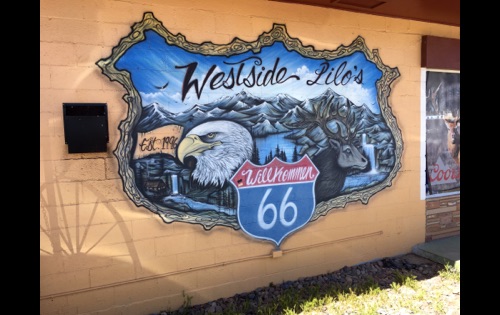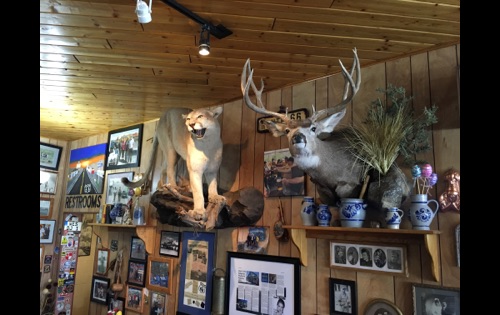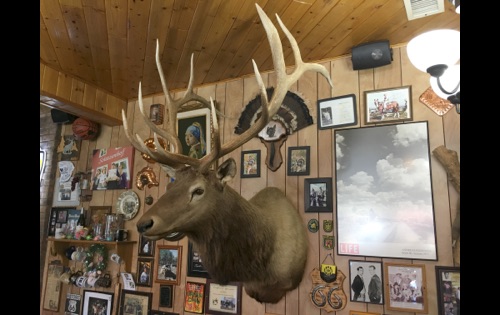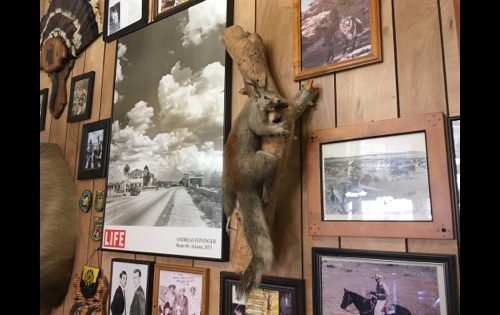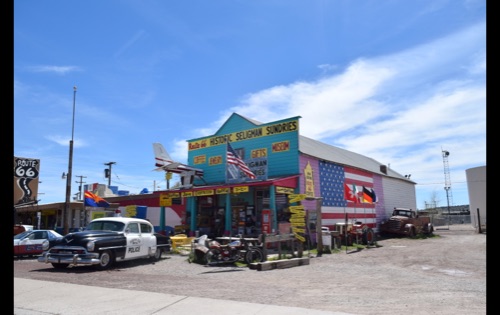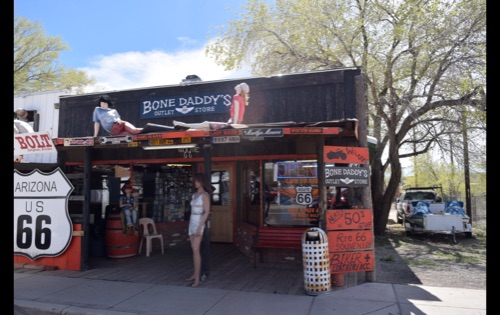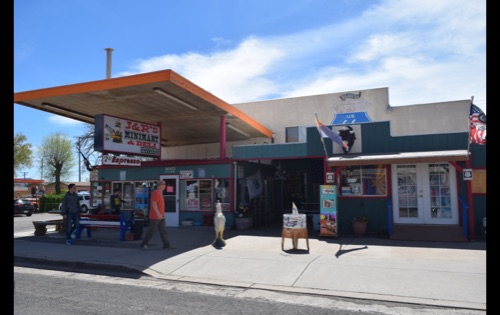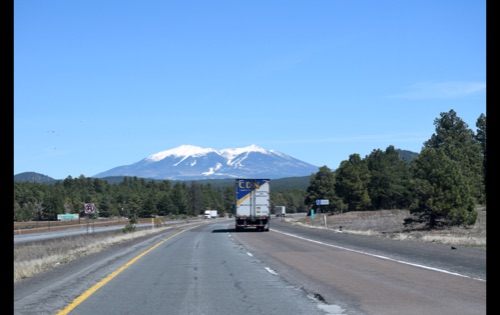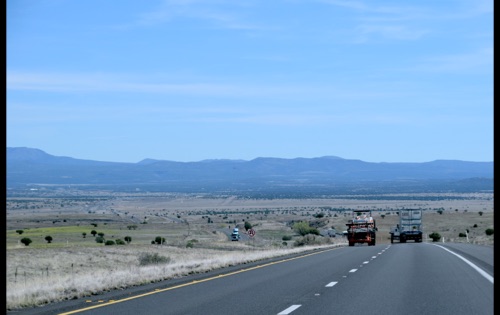 We went looking for a very tall yellow Kachina. We found it only to discover the very wonderful Myamura Park which hosts the We the People sculpture, a walking trail/fitness stations, footbridge to a memorial, train car, and numerous pieces of art work.
We the People is an amazing sculpture since it consists of so many wonderfully interesting pieces. The main component is a 110 foot semi-circular wall of numerous silhouettes of figures. All along the wall are cut-outs of people: all sorts of ages, sizes, interactions, and activities. It is a sight to see!
In the interior of the semi-circle is a collection of pieces best described as someone at a podium, with figures that appear to be students, and they are each holding music-type stands with single-word inscriptions on the stands.
The sculptor was Armando Alvarez. He completed his work of cut steel, concrete, sandstone boulders, grass and plants in 1994. It is a must go to attraction. Surprisingly, nowhere is the place mentioned in Gallup literature or websites!
Then we headed straight into downtown to see the Gallup Historical Sun Daggers. The giant working sun-daggers stand on the plaza in front of the McKinley Courthouse. Over the course of a day, the shadow cast by the stone monument lands on plates embedded in the plaza, each plate commemorating an historic event in Gallup history. Included are the first movie filmed in Gallup and the coming of the railroad. Visit on a sunny day. BTW, if you come to town you will find that there are lots of neat murals all over.